This is about me - Meha Mathivanan, where I enjoyed being in a Joint Family with uncles and aunts, grandpa's and grandma's, along with my Mom and Dad, little brother and a sister. I got used to the culture of sharing work whether its a home or a business, supporting each other during difficult times and feeling of Unconditional love. Well to make it short, it was my Favorite home with beautiful memories resting in my Soul. Years passed..... to chase my dreams, I moved to the city for higher education and jobs and you know the rest of what was happened. Like most people, I started my life amidst the busy roads, people everywhere, loud horn sounds, and lavish spendings. Got married and now have two children - a beautiful family everyone wishes for. But Something is bugging me for years that I feel guilty about. A happy place to live expecting for a SWEET HOME.
Though my favorite home is not far, I realized that I can't stay there because I can't reverse the changes I made with my life from rural to urban and most important - I got used to it, my work, my kid's schooling, access to medium luxury life, Shopping, etc. So I planned to buy a new home, my dream home with my savings. I dreamt of that cute little home -a single-detached home, 3 BHK where I can have my garden with some herbs and flower pots, good spacing inside for children to play, storage space, garage for vehicles, good lighting, rooms for guests, backyard - with cute little yellow benches, kids play area, a small swimming pool for the family, a fireplace, a patio or a veranda and so much more, as my imagination goes curiously searching for a dream home.
Soon after, I realized that it's not just the layout I planned for a dream home but many more features are to be considered while buying a New home....so travel along with me to know what I have found out to be taken care of, in BUYING A NEW HOME with some facts and statistics.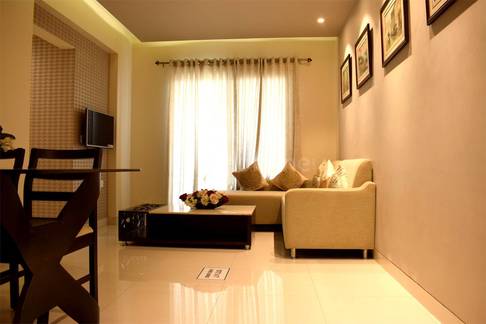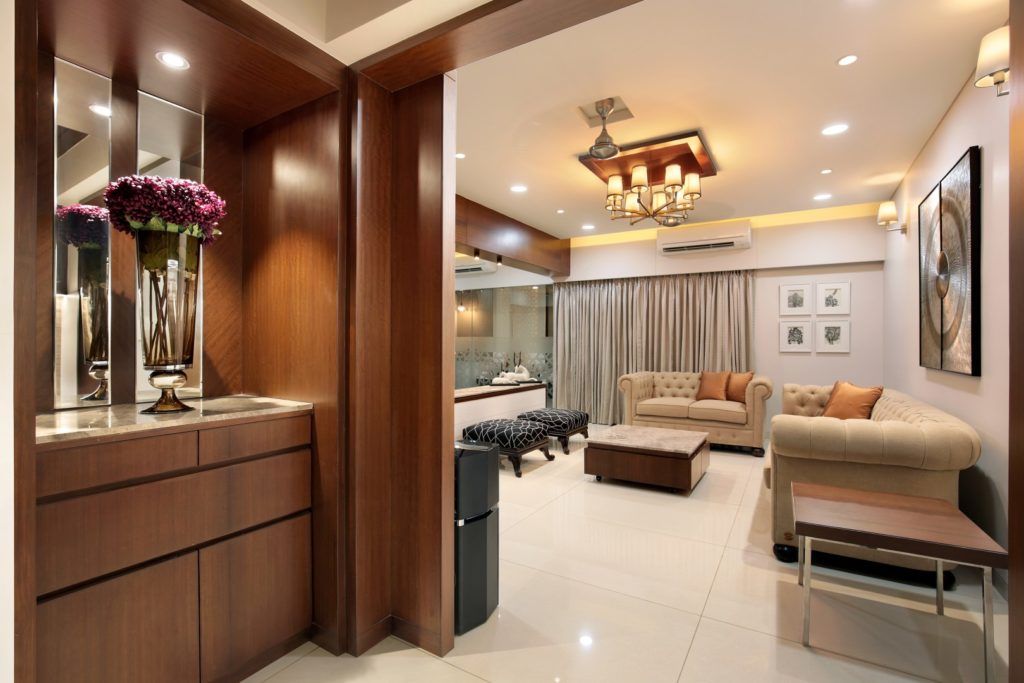 Do you know what are the most important things to look for before buying a new home apart from a home inspection?
First Imagine how your dream home should be?
Where exactly you want to own a house ?
What type of home do you want to own ?
Do you know the total price of the house you want to buy ?
Location: It's the first important factor that has to be considered for the present and future valuation of the home. The buyer should ensure that there is a proper infrastructure plan such as proper road facilities bus and metro connectivity, supermarkets, hospitals, a school for children, Airports, proper drainage, and drinking water from corporations, danger-free zone, silent community, etc. Together visualizing the livability in the area.


Knowing about the different types /styles of homes. That matches your dream one. Take a look at the various styles of homes and see what type fits your needs. Starting from Huts and Shamiana.
Condominium
Apartments/ Flats
Eco-friendly homes
Antilia houses
Townhome
Ranch - style home / Farmhouse
Bungalow type
Cottage homes
Cabin
Historic / Contemporary Mansions
Villas
Palace
Castle
Mobile homes
Floating homes
Treehouses
Container homes
Cave homes
Underground homes
Bamboo houses
Stilt houses
These types of homes have their advantages and disadvantages and not every kind is suitable for every person. So, depending upon the people's lifestyle and priorities they can choose from these wide selections available.
Budget planning (Loan/ Mortgage) : We have to know how much we can invest in/ allocate for a new home from our savings and how it's going to impact the expenses in the upcoming months. Normally, we assume that the price of the property is the total price. we pay in cash on the go full settlement or in the loan. If we pay through home loan options, then total price adds up the loan payment, down payment, Interest and the monthly installments...we have to check whether we can afford and within our budget. If so, we have to forecast its net worth in a long time. Second, the checklist for verifying legal documents:
Second, the checklist for verifying legal documents:
Clear Residential title / Encumbrance Certificate: A clear title also called a clean title or perfect title, is the Ownership claim to an asset or a property that is free of all encumbrances ( such as known claims, the court - attachments, liens, pending agreements, etc). So verify the title of the seller before buying it. Documents such as passport, SSN Number / Aadhaar card, PAN card, etc. Confirms the identity of the seller. The encumbrance certificate may also be issue by the corporation for the evidence that the property is free from any legal and monetary liabilities - marketable title.


Verifying the identity of the seller: Residence Status, Nationality of the seller, Identification of all owner in case of properties held jointly or whether the seller is a company, trust, partnership firm, society, construction company, etc....orders from the competent court if the seller is a minor or person of unsound mind, should also be verified.


Approvals for land and the Building plan: If it's an apartment/land with constructed buildings, the buyers should check for the layout plan/building plan sanctioned by the local municipal authorities along with the Government and regulatory approvals for infrastructure facilities, electricity, fire safety approval, sewage, water supply, environmental clearance, etc.


Conversion and Land use permissions: check whether the seller has got the land conversion and land use approval from local authorities when the agricultural lands are converted into non - agricultural lands for the Residential or commercial purposes.
5. Status of the property tax payment: The buyer has to verify with the local authorities that, the seller is making regular payments on property taxes. If it is not so, then the buyer has to take over the charges on the non - payment of property taxes in the future.


6. An Occupancy Certificate ( OC ) / completion certificate: It is the document issued at the end of construction by a local government agency, certifying a building's compliance with applicable building codes and laws and is suitable for occupancy.


7. Physical Inspection of the property: The buyers have to do a physical survey on the property, confirming its measurement, floor plans, etc, basic amenities like proper Electrical connections, Water supply, Heating / Cooling system (Depends on the location of home ), Energy-saving appliances like solar panels, UPS / Generators, car parking space/garage area, etc....If its an apartment in a community, then he has to know about the facilities like clubhouse, Indoor sports room, Library, outdoor parks, Swimming pool, etc, and its maintenance charges. If its a villa or a separate home, they have to check for its proper boundaries with the neighboring home i.e., compound walls or fences, CCTV camera, Garden area, Backyard, Basement rooms, etc.


8. Sale Deed: It's a legal document which acts as a proof of sale and transfer of property. It describes the property in detail along with the outline of the rights and obligations of each party. The buyer has to check all the terms and conditions before signing the deed.


9. Registration certificate: when both the parties (Seller and the buyer ) agreed with the deal, they go for the Registration process, which is the legal transfer of property from the seller to the buyer/ownership transfer.


10. Mutation certificate: It is the certificate issued for the change/update of Name/ Ownership in official records like MRO/ Municipal/ Tax department. The Registration document is required for this process. Third, Comes the Home Inspection The Professional Inspector knows what to look for to evaluate a property.


There are six categories essential for Home Inspection. They are as follows :
FOUNDATION: Evaluating the property's foundation and checking whether or not it will pose any problems down the road.


STRUCTURE: Taking a close look at the structural integrity of the home.


EXTERIOR: Checking all the factors around the house from roof to the yard.


INTERIOR: Checking all the factors inside the house from the heating system to a proper drainage outlet.


PLUMBING/ HVAC: Taking a closer look at the big items - Plumbing and HVAC Unit.


ELECTRICAL: Checking for all the Electrical connections by operating it.


Here are the top 11 Characteristics, that today's buyers want when Shopping for a New Home.
HOME OFFICE: Over 13 Million People have the flexibility to work from home. So, there should be enough space to set up a Home Office for the buyers.


OPEN KITCHEN: Open Kitchen design is the trend of joining the kitchen and the Living room into a single area. Many buyers prefer an Open Kitchen to hear and see what's going on in the Living Room while preparing meals. You can talk and mingle when you cook and gives easy access to the dining table for serving dishes.


HARDWOOD FLOORING / TILES: Hardwood flooring adds Elegance, a bit of Warmth, Easy to clean, Strong and Durable, Looks good with all the Decor Themes, Cost-effective and colors doesn't fade compared to Carpets. So most buyers look for this feature in their home. Many Indian Houses prefer Tiles, compared to Mosaic floors for Easy cleaning and low maintenance.


ENERGY EFFICIENT HOMES: Using Solar panels, Solar water heating, Using highly Insulated Doors and Windows, Super - seal of the Building envelopes, etc, will help us to save the operating costs / Utility bills. so, the majority of buyers nearly about 90 % prefer Energy efficient homes.


SMART HOME TECHNOLOGY: This gives an Automated / Remote Control of your home appliances like Home Security Systems, Garage door openers, washing Machines, CCTV Camera, Turning the Lights off, even Grilling chicken in an electric smoker, Vacuuming the floors, etc. Most young buyers prefer this Smart home technologies for their homes.


OUTDOOR LIVING SPACE: The houses with more outdoor spaces are becoming very popular among families, not only for entertainment but also for considering the health benefits of it. This type of Hardscape Design includes Backyards where Kids can play and Dogs can run around, super cool party areas/ Get-togethers with family and friends, covered area with barbecue grill, Lounge Chairs, Benches, Swings,etc....fireplace with the good family time roasting marshmallows and bake potatoes, Beautiful garden from Tall trees to medical herb plants, etc. So, This attracts a lot of buyers.


SPACIOUS LAUNDRY ROOM: Most of the buyers are looking for a Big Laundry room, where they can keep - Dirty clothes basket, Washing Machines, Dryers, Folding station, Ironing board side table, Drying Rack, etc. This helps to keep the Laundry time faster and easier.


AN UPDATED BATHROOM: Renovating the Bathroom increases the home Value, Improves storage space like adding counters and space for towels and linens, Looks cozy and Comforting, Using Energy efficient features like water-saving showers and low-flow toilets saves money, etc. This attracts a lot of buyers while going for a home hunt.


LOW MAINTENANCE: Almost 34% of the buyer population looks for homes that require less maintenance to upkeep it. so, they look for Smaller homes, Durable Building materials, homes with vinyl/brick siding materials that do not require painting, Avoiding real wood decks which need continual resealing, Using Hardwood flooring instead of a carpet, selecting Solid surface countertop, Avoiding cabinets / Bookshelves with open shelving, Using Window blinds instead of Shutters, selecting Bathroom walls with a solid material o be free from mold or mildew, Avoiding solid colors like white or black for walls, etc.


SPACIOUS GARAGE/ CARPORTS: Providing Room for Bigger Vehicles ( RV's), Cars, Two- Wheelers, Bicycles of Adults and Kids, Easy Garage Conversions into a gym, playroom, art studio. It also provides space for recreational vehicles like boats and motorcycles, more space for a Workbench and Tools, and Increases the home value.


HOUSING MARKET 2020
1. ( Pre COVID - 19 ): The Global housing Markets remained strong during this year (2019- Q12020) to March especially in Europe. The house prices rose in 29 Countries out of 50 world's housing markets according to the housing statistics.US showed the vibrant growth in the housing market continuously after the seven years of increase house prices of this Q1 2020.
2. (Post-COVID -19 ): The housing market has changed after the Impact of COVID - 19 pandemics.Due to the outbreak, the economy of the countries is uncertain and the forecast is changing every month. According to the National Association of Realtors, the sales have decreased overall down to 17.2 % comparing April 2020 with April 2019 Report. However, the sales will generally pick up and have begun to see signs of Improvement and Growth in the spring season.
BEST TIME TO BUY A HOME NOW - ( WITHIN THE CRISIS, THERE IS A SEED OF OPPORTUNITY )
A survey was conducted with 11,580 people, who live across the cities - Banglore, Mumbai, Pune, Hyderabad, Chennai, and Delhi. As per the Survey, Budget, Safety, and the water supply stood out as the key factor for buying the property. According to the recent report, 65 % of the homebuyers believe that this is the right time to buy a home as
The prices have been constant for a few years.
Many builders are offering great discounts because of the piled - up inventory to boost their cash flows.
The home loan interest rates are low.
About 45% of buyers are satisfied with video walkthroughs - due to less time consuming, more efficient, and economical. [ Resource: Financial Express published by Sanjeev Sinha on June 11, 2020]
I hope Everyone will be aware of, what are the important things to be considered while buying a new home now and I wish you all to have a Home -A DREAM HOME - a place of love, hope and happiness like me.